Exploring Sensory Play with Hartbeeps - Celebrating Reigate
Find My Reigate exists to bring families closer to the fantastic community on our doorstep. Our 'Celebrating Reigate' series looks to put the spotlight on the individuals, businesses and locations that makes our corner of Surrey such a great place to be.
On the website, we have grouped activities by different types so that it is easy for you to search for what you want. Over the coming months we will be chatting to providers in the different categories to see why they are important for children's development, what you can do at home and of course getting some local tips and tricks for how they like to entertain their little ones.
today we are Jumping down the rabbit hole with Laura from Hartbeeps east surrey.
Firstly, congratulations! Hartbeeps has been running in Reigate's Subud Hall for nearly a year. How does it feel?
It feels AMAZING! I was so nervous when I first opened Hartbeeps in Reigate, I didn't know anyone in the area and I had no idea if anyone would even turn up to my very first class but they did and I feel so lucky to have been able to share so many fun adventures with you all! It has been wonderful to meet so many grown-ups and their little ones – everyone has been lovely!
Why is sensory play so important for babies and toddlers?
Sensory play supports babies & toddler's language development, cognitive growth, fine and gross motor skills, problem solving skills, and social interaction. It supports their development and enhances their memory. Sensory play is also great for calming & relaxing babies and toddlers if frustrated or upset.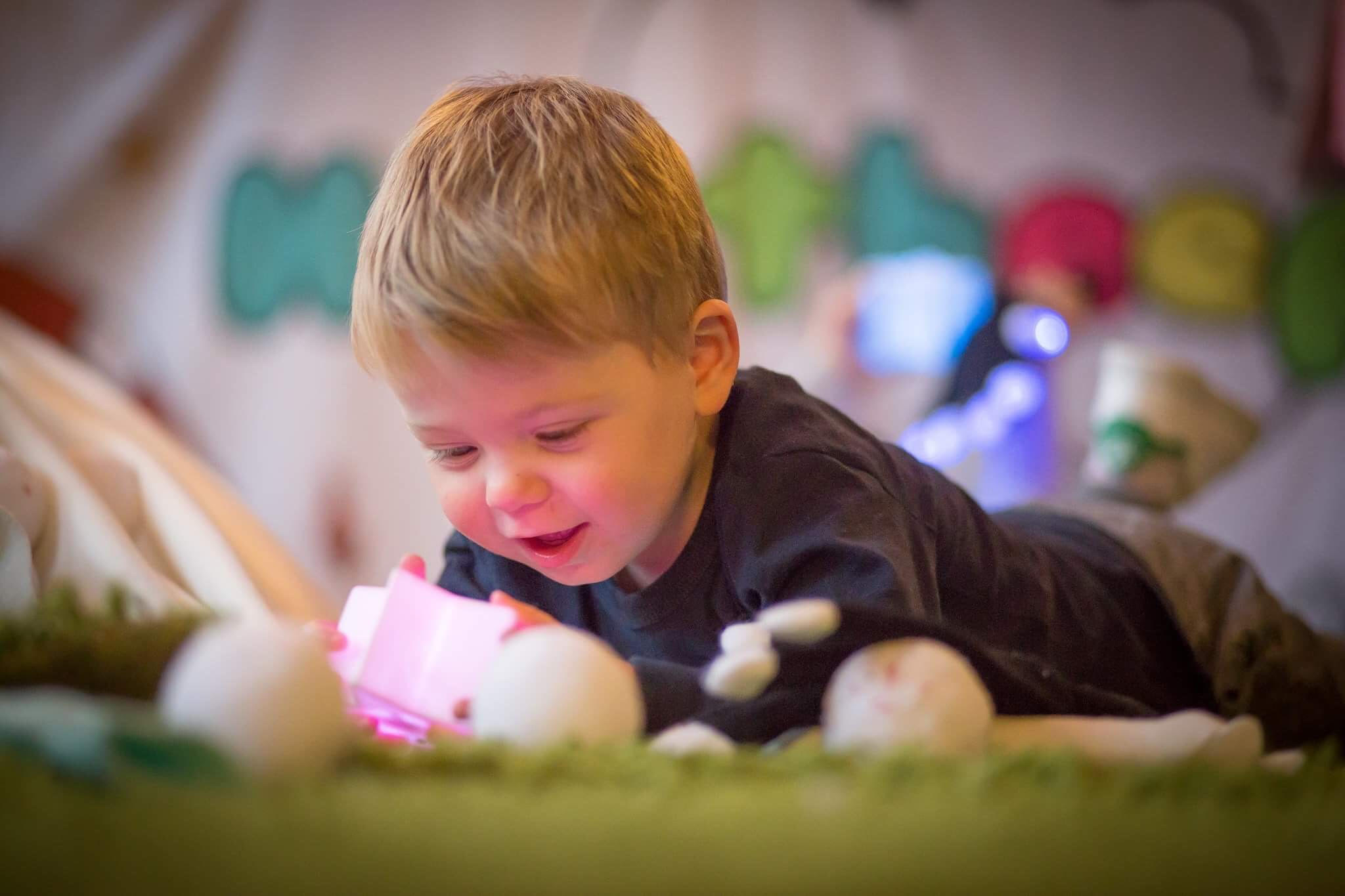 "You lose yourself in a baby wonderland of fun where anything can happen - I believe every town should have Hartbeeps!"
What first attracted you to Hartbeeps?
I first found out about Hartbeeps when I took Edward my little one who is now nearly 3 to a taster session of Baby Beeps. I of course completely fell in love with it. The music, adventures and pure brilliance of creating a wonderland for babies, toddlers and their grown up to enter a world of imagination. You lose yourself in a baby wonderland of fun where anything can happen - I believe every town should have Hartbeeps!
What can parents expect from a Hartbeeps class?
Hartbeeps creates a fun experience for parent's as well as their little ones, be prepared to play and enter a magical enchanted wonderland through your little one's imagination. Be prepared to dress up, sing, occasionally fly around the room through the stars in our rocket ships and even help your little one's save the world as Banana Super Hero! Every week we go on a different multi-sensory sound journey using cool props, puppets, dressing up, light effects and so much more!
What are easy ways we can engage and stimulate our children at home?
I think reading and singing to your child are two or the most wonderful ways to bond and engage with them at home. You don't need to be a Mariah Carey to sing a few nursery rhymes and dance around the living room! Little one's love music and benefit so much from it – it's easy to do and doesn't cost a penny!
You can also enjoy snuggle time together on the sofa to read a storybook! You can easily bring a story to life by using silly voices and talking about the pictures on the page. It makes reading a story so much more fun for your little one and gets them engaged!
As parent's we have mountains of jobs to do at home so sometimes it makes it hard to stop and spend quality time to play. However, most jobs around the house we can get our little ones involved in! Edward loves having a cloth to help me dust and helps me to separate the colors in the washing! Of course, it then takes 10 times longer to do but it does stimulate and engage him and it means we are spending time together while getting the jobs done!!
"You don't need to be a Mariah Carey to sing a few nursery rhymes and dance around the living room!"
Where do you like taking your little ones to on a well-earned day off?
We recently found out about Priory Farm in Nutfield and absolutely love it there! Edward loves the red tractor and the pirate ship – it's easy and family friendly which is a must when going anywhere!
Now the winter is setting in our favourite thing to do it to wrap up warm and go for a walk in our local woods. We look for bears and fairies and collect twigs and leaves to take home! We try to turn everything into an adventure!
If you could have one Hartbeeps accessory at home in your dress up kit, what would it be and why?
Only 1? Well it will have to be the rave gloves! The rave gloves are the perfect sensory prop to help calm your little one at bedtime, but also the most awesome prop to rave at home with!
Find out more:
Facebook: www.facebook.com/HartbeepsEastSurreyandWestSussex
Instagram: @hartbeeps.esws
How to book: www.bookeo.com/hartbeepseastsurrey
Email: laura@hartbeeps.com
Benefits of Hartbeeps - more info >